Where to stay and where to eat
Blériot's B & B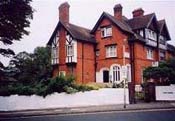 47, Park Avenue, Dover. CT16 1HE
01304 211394
info@bleriots.net
Bleriot's is the only accommodation provider actually on the North Downs Way
Brambles Bed & Breakfast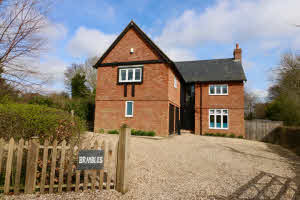 Brambles, Church Hill, Eythorne. CT15 4AF
01304 832424
Bed & breakfast accommodation with secure storage of equipment or transport; packed lunch for a days walking with free flask top up. Our rooms are modern, comfortable with fluffy towels and soft pillows. We have a guest lounge and there is a local pub within walking distance. Evening cold platter at a small additional cost
Maison Dieu Guest House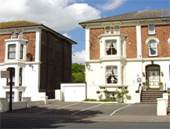 89, Maison Dieu Road, Dover. CT16 1RU
01304 204033
Dover and White Cliffs Country, simply stunning coast and countryside, cross-crossed with trails and walking paths - this AONB is SO made for walking, exploring - or relaxing. AA 4* B&B, modern comforts, parking, wifi, perfect for a short break. Great eateries and stations within a 10 minutes walk, London 1 hour.
Churchill Guest House
6, Castle Hill Road, Dover. CT16 1QN
01304 204622
Storage,Drying,washing kitchen, massage along with top quality & unique accommodation
Castle House Guest House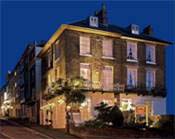 10 Castle Hill Road, Dover. CT16 1QW
01304 201656
Boot cleaning facilities, clothing wash & dry on request. Able to store luggage
The Chance Inn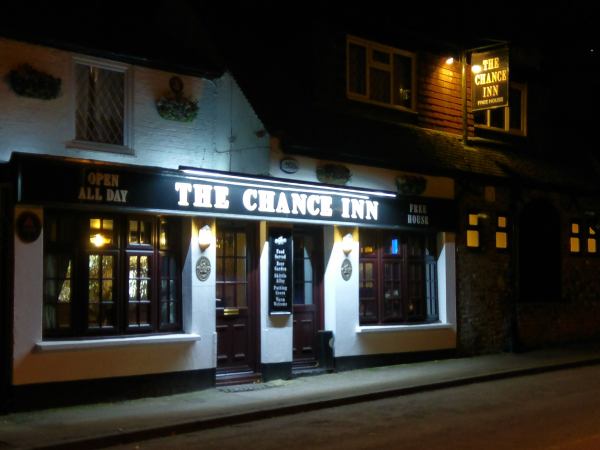 Dover Road, Guston. CT15 5EW
01304 206162
On various walking routes, including the end of the North Downs Way
Rolles Court B&B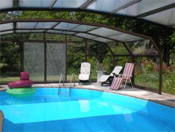 Church Whitfield Road, Dover. CT16 3HY
01304 827487
On Shepherdswell - Dover section of the North Downs Way
White Horse Inn
St James Street, Dover. CT161QF
1304 213066
stupidityphotomail.co.uk
Trditional public house. Dover's oldest pub. Serves up home cooked food.
Wide selection of wines & Spirits, specialising in Gins. Real Ales and Lagers
The Thirsty Scarecrow Micropub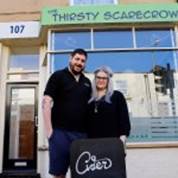 107 High Street, Dover. CT16 1EB
07454934833
thethirstyscarecrow@gmail.com
A micropub specialising in cider. Always one cask ale.
Soft drinks, Pub snacks, Cider Garden
The Lanes Micropub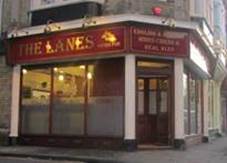 15 Worthington Street, Dover. CT17 9AQ
01304 213474 or 07504258332
Selling real ale, Kent Ciders and wines. If you cannot see what you want please ask
Breakwater Brewery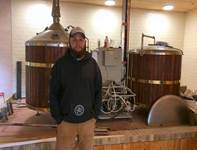 Lorne Road, Dover. CT16 2AA
07979857045
Artisanal craft brewery located in the heart of Dover beside the River Dour
where you can drink onsite brewed beers in their modern taproom
The Allotment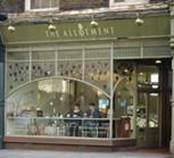 9 High Street, Dover. CT16 1DP
01304 214467
allotmentrestaurant@gmail.com
Local produce restaurant offering breakfast, Bistro style lunches until 5pm, afternoon tea.
Restaurant 6 -10pm
---
Dover & Thanet Right of Way Society
C/o Secretary
Flat 4 Salmestone Grange,
Nash Road, Margate. CT9 4BX
01843 224780
4 - 6 miles at leisurly pace every other week-end or 3 miles at a slower pace
Dover Town Council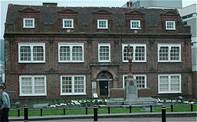 C/o Town Clerk Maison Dieu House, Biggin Street, Dover. CT16 1DW
01304 242625
allison.burton@dovertown council.gov.uk
Local Government
White Cliffs Walking Festival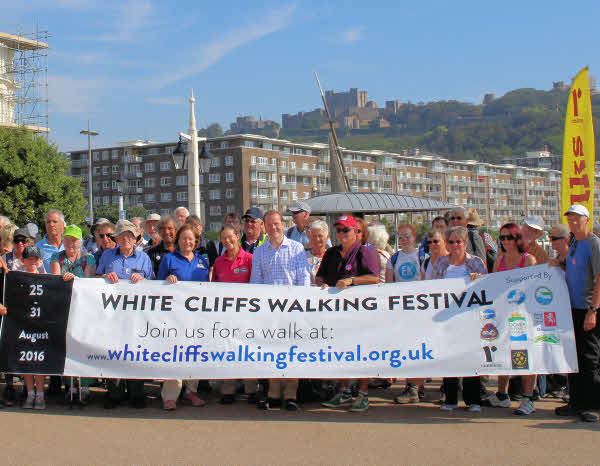 07940 544 211
info@whitecliffswalkingfestival.org uk
August 23rd - August 29th 2018
Now in its 4th year - more than a walk an experience
The National Trust - White Cliffs of Dover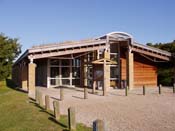 The White Cliffs of Dover, Upper Road, Dover. Kent CT16 1HJ
01304 207326
whitecliffs@nationaltrust.org.uk
The National Trust is Europe's largest conservation organisation, caring
for places of historic interest or natural beauty for everyone.
The Dover Society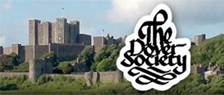 C/o Treasurer
71 Castle Avenue, Dover. CT16 1EZ
01304 202059
Civic Society upholding the heritage of the town.Looking at and commenting on
planning and development within the area
Dover smART Project (My Gallery)
3 Waterloo Crescent, Dover, CT16 1LA
07854 488805
We are a local charity providing community art projects to vulnerable and disadvantaged people.
"My Gallery" is where we exhibit work from our project and host local artists, events, and groups