Dover: Walking Capital of the South EAST Coast
The White Cliffs of Dover are world renowned and signal the gateway to England. Dover is located on heritage coastline and within the Kent Downs AONB protected landscape. As a result Dover is blessed with stunning coastal scenery and rolling countryside.
Sitting high above the town lies Dover Castle, an ancient Norman monument looking down on the port and town below. More modern military heritage sites on the opposite side of Dover include The Western Heights and Drop Redoubt which can be visited on popular town and country walk routes.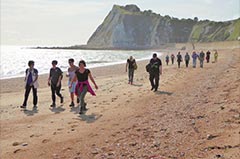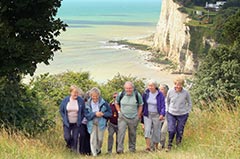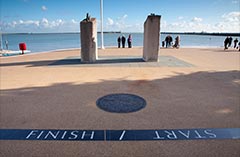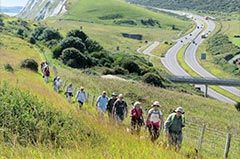 Dover itself is in enjoying an exciting period of redevelopment with plenty of walking to offer for all ages and abilities both in town the surrounding countryside. As you would expect the White Cliffs provide an abundance of flora and fauna as well as the unique Samphire Hoe nature reserve which was created as a result of the building of the Channel Tunnel. The Hoe provides rare chalk downs and coastal habitats which attract some rare and interesting plant and wildlife species. As a popular tourist destination there is always a wide variety of places to eat and stay to accommodate most budgets.
For more information:

Email: enquiries@doverwalkersarewelcome.org.uk